Buy a live, reliable sourdough starter culture.
Dried cultures can be very difficult to activate, so we only sell fresh, live sourdough starter cultures which are very reliable and easy to get going.
We offer two well-proven sourdough cultures from around the world, as used in our own bakery, which are ready to use within 24 hours.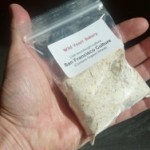 The San Francisco and Russian cultures are at least 30 years old, and probably much more!
Each comes with instructions on re-activating the starter culture and some basic bread recipes.
Short video about the culture and how to activate it
You can order your cultures now!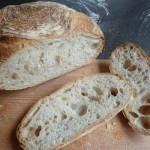 Here's our most popular –
the San Francisco.
Great for open textured wheat breads of all kinds, and very reliable.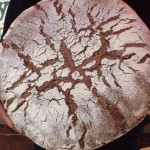 Our other essential culture is the 
Russian. 
Great for ryes, seeded breads and where a heavier workload is needed! Has a delightful citrus tang.
Postage: single cultures cost £2 to send first class, two cultures will be £3.50. Outside the UK, post is not reliable so we use a courier which costs £13.50